An Immersive Music Experience With Multi-Room Audio
Surround Yourself With Music by Upgrading to a Whole-Home Sound System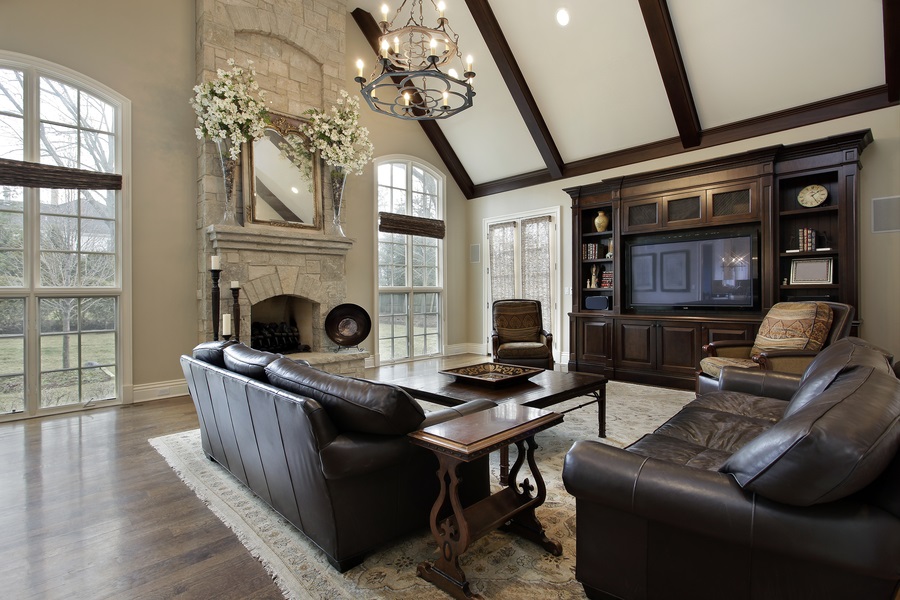 Do you need more music in your life? Like most people, you probably listen to your favorite songs through earbuds or play them through the TV. You may even have a media room in your home where you like to escape to listen to a playlist. The problem is all those technologies have their limitations. For instance, your earbuds can't give you the same feeling you get when a subwoofer kicks in. Your TV simply won't deliver the surround sound you crave. And even though your media room is equipped with hi-fi speakers, it limits your listening experience to one room.
Instead of limiting yourself, expand your music-listening horizons with a multi-room audio system. Your home in Seattle, WA, will never be the same. You'll hear the music wherever you go – unhindered by earbuds or a one-room sound system. Discover some of the advantages of a whole-house audio system by reading our blog.
SEE ALSO: Enjoy Audio & Video Entertainment Throughout Your Whole House
Whole-Home Music for Entertaining
A big party must have music! If not, the fun factor will suffer. People enjoy listening to music when they are eating, talking with each other, and just having a good time. With a multi-room audio system, you kick the entertainment up a notch. Instead of blasting music from your one-room stereo system so everyone can hear it, try a distributed system. It's a smart and impressive way to enjoy the songs you love.
A distributed home audio system sends music to every room you choose in your house. If you'd like, you can create different playlists for different zones – the living area, the basement, the bedrooms, the patio, and the backyard. Play classic rock outside, jazz inside, and the latest hits in the basement. Best all of all, when your whole-home audio is connected to your smart home system, you'll be able to control everything with a tablet, remote, or smartphone.
You'll Never Wear Earbuds Again
Well, that's not entirely true, but you'll probably love your multi-room audio system more. Earbuds will still serve their purpose when you're away from home. But a whole-home sound system produces crisp, full, and high-quality music you can literally feel, especially when the bass drops! Also, traditional speaker systems from big-box brands are prone to distortion and unnecessary "noise." However, hi-fi speakers from premier manufacturers like Denon produce a sound quality that makes you feel like you're listening to a live performance.

By installing premium speakers in the proper places in your room, you'll ensure optimal speaker performance and audio quality that is second to none. But don't worry, you'll still love your media room. Your new whole-home audio system can be integrated with your media room via your smart home system. That means if you're listening to music in your listening room and need to step away, you can enjoy the same music throughout your entire house.

Do you want to integrate more music into your life? Call Distinctive Audio & Video at (253) 353-4432 or click the "Contact Us" button to the right of the page to get started. We look forward to hearing from you.

No video selected.