How Whole House Audio Benefits Interior Designers
Streamline the Look of AV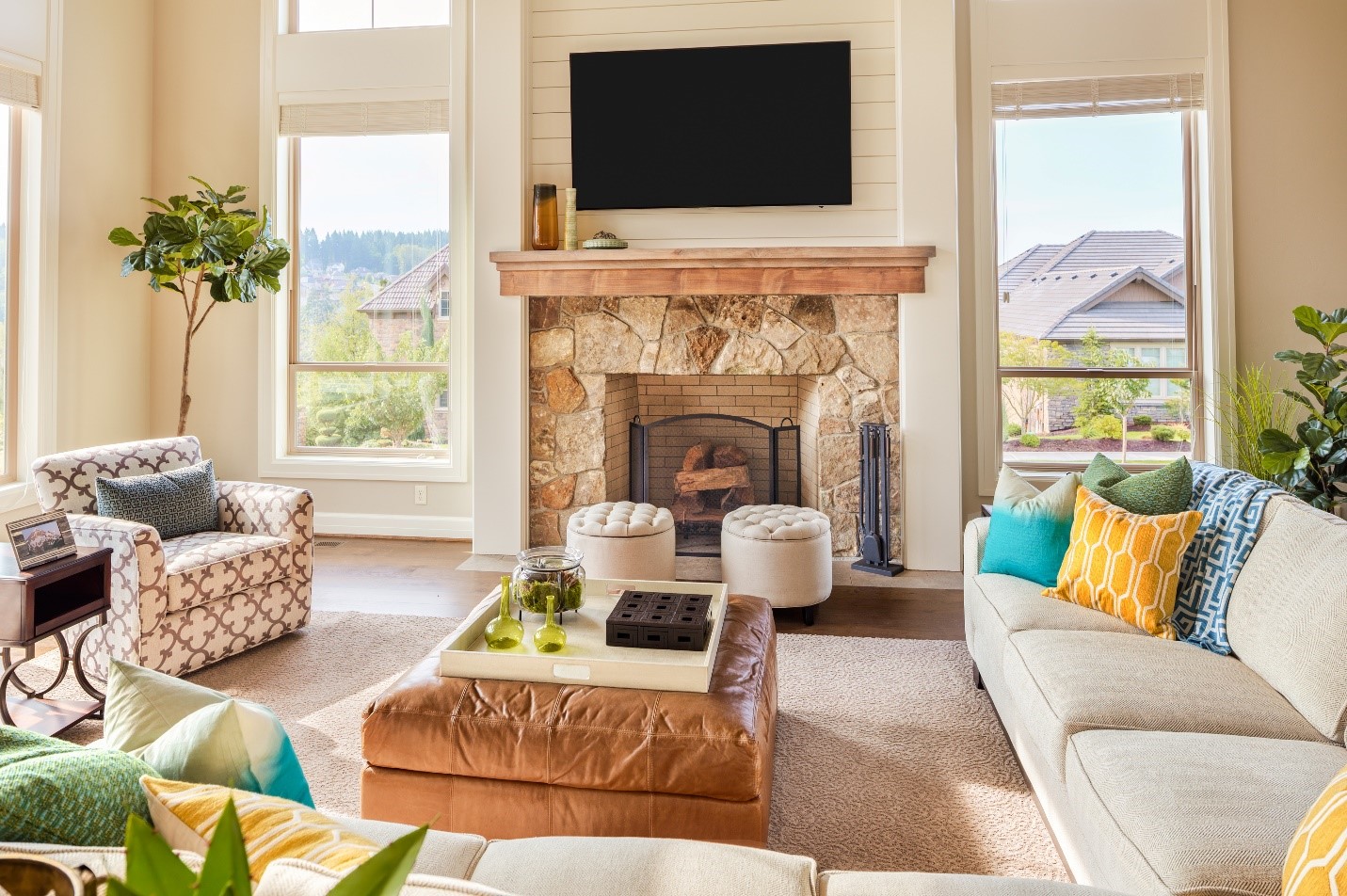 If you're an interior designer in Seattle, WA, you know the challenges of crafting a unique look in spaces with a lot of audiovisual components. Unless you're explicitly designing a listening room or other AV-centric space, the devices and wires can be a headache to hide. Thankfully, there's a solution. A whole house audio system offers the kind of quality homeowners crave without the heavy gear cluttering up every room. Don't believe us? Keep reading to find out how.
See Also: SAMSUNG'S 2019 FRAME TV TURNS TV INTO HIGH ART
Hidden Speakers
The most glaring audio components in any room are the speakers. They're a bold presence, and if you don't want to lean into expertly crafted cabinets from top-class designers like those from Monitor Audio and Definitive Technology, they can be distracting.
But there's no need to worry -- recessed, in-wall units will alleviate their appearance. Small aperture speakers can be placed throughout the room and expertly calibrated to offer consistent, high-quality sound with no dead spots or peak zones. And since they're about the same size as canned lighting fixtures, you won't even notice them when you walk into a room.
Structured Wiring
Additionally, a technology professional can install and customize in-wall wiring structures to help manage all of the cables going to and from the system. So no matter if the user is listening in the living room, hallway, bedroom, or backyard, no wires will be visible. That helps maintain a clean, uncluttered look throughout the home, and also makes it easier to service and upgrade the system when necessary.
Organized Rack
Another benefit of collaborating with an AV installer on your next design project is that they can set up organized, easy-to-access racks to house most components. Receivers, amps, and media servers can exist in a neatly arranged structure that's easy to service. A rack can be set up in a closet or basement so it won't disrupt the decor.
Room Calibration
Once everything is installed, it's essential to calibrate speakers, so they sound as good as possible in the space. Design elements like couches, rugs, curtains, and more can have a significant impact on the way a system sounds. To ensure that everything looks and sounds as good as possible, you can collaborate with your AV partner to calibrate the system around your design. That way, the end user will get the best of both worlds.

Want to find a technology partner who understands the importance of interior design? Give us a call at (253) 353-4432 to speak with us today!

No video selected.